Reward yourself when you join evan37 Rewards & start earning your first points instantly, just for signing up. You'll earn rewards for every purchase and after you have enough saved up, you can cash them in for a store credit or a major discount on a future purchase. Click below to register in seconds and start raking in those points!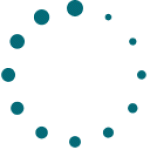 Join evan37 Rewards
how to earn
Sign up in seconds & start stock piling your points immediately, just for creating your account.
Earn 10 points for every $1.00 spent at

evan37.com
You'll receive

500 Points

just for creating an account
Earn additional points for connecting with us online
how to redeem
Cha-Ching! After you have some points in your account, cash them in for the savings credit of your choice.
1000 Points =

$10 Credit
3000 Points =

$35 Credit
5000 Points =

$75 Credit